| HOME | ADULTS | TEENS | ABOUT | CONTACT | GIFT CERTIFICATE |
TEENS AFTER SCHOOL CLASSES

After School Courses are available for High School students, and have a maximum of 3 students per class, and consist of three x weekly 2 hour sessions , (based in Camberwell, Melbourne) Tuesday's or Wednesday's 4:30pm to 6:30pm, 13 to 18 year old agegroup.

The aim is to teach students all the fundamental elements of songwriting, and become familiar with the process of writing and crafting a song!, whether they've never written a song, or have a book full of half finished ideas and need to complete them, everything's covered!

The total Cost
is $249 per student, payable in advance by EFT to confirm booking. Also currently available to students only , is a "bring a friend" rate, 20% off each when you book and bring a friend to the same session. Speak to Tony for details.

The course covers all aspects of songwriting including;


WEEK 1; concepts, hooks, titles, ideas, process, writers block ;

WEEK 2; structures and arrangements, the song parts in detail, patterns, rhymes,

WEEK 3; imagery , prosody, repitition, rewriting, melodies, and the business end- APRA, Publishers, Record companies, Music licencing, etc;
When: Tuesdays and Wednesdays 4:30 to 6:30pm (but allow a little extra time!)

Where: 1 Stodart Street Camberwell Vic 3124 (corner of Westbourne Grove) it's in Google.
FOR BOOKINGS:
contact Tony 0403 072 974
tony@songskool.com

(please note: Once booking is made, there are no refunds. We can however reschedule due to sickness)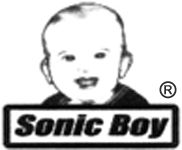 © 2017 SonicBoy Group