| HOME | ADULTS | TEENS | ABOUT | CONTACT | GIFT CERTIFICATE |
ABOUT
Producer/Songwriter/Composer Tony Hunt has been in the music business since the age of 11 (first paid gig!) and done over 2500 gigs as a performing musician, and in excess of 1000 gigs as an audio engineer.

* Currently writes and co-writes for and with other artists with releases in Australia and Overseas.

* Currently composes for TV/Film/Cable in Australia, the U.S., Canada and New Zealand and Europe.

* Currently works with writers, lyricists, producers, and artists around the world on various projects.

* Has specialized in working with solo artists and songwriters since 1988, and currently owns and runs SonicBoy Studio.

* Is actively involved in and focused on licencing syncs (song placement) in TV/Film/Ad's (www.sonicboysongs.com)
* Has been involved in over 100 TV commercials.
* Previously a signed staff writer at BMG music.
What better way to understand how songs are put together, than with someone who has been doing just that for over 25 years! Having written music with bands and solo artists, for TV commercials, TV theme and background music, Tony has a wealth of knowledge to draw upon, and is focused on helping you craft your songs to get noticed!

FOR BOOKINGS: contact Tony 0403 072 974 tony@songskool.com
(please note: Once booking is made, there are no refunds. We can however reschedule due to sickness)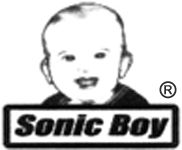 © 2017 SonicBoy Group